Common Questions: Registered voters, voters with criminal records, and getting rides to the polls
October 23, 2018 by Stacy Brannan-Smith / voting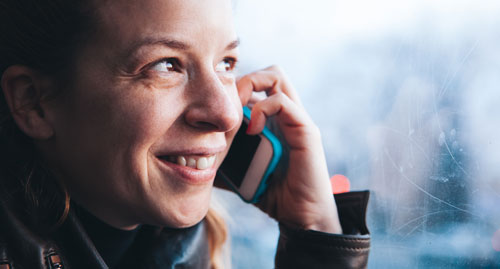 *Editor's note - this blog has been edited to reflect 2019 dates, but the voting rights information remains unchanged
Continuing with our voting series, this week we are answering three more common questions:
I have voted before. Did I have to register again to vote this time?
Once you have registered to vote, you don't have to register again if you continue to vote regularly. If you are not sure if you are still registered, you can check here. In the past, the Ohio Secretary of State has purged some voters from the rolls for inactivity. If you think you have been purged from the voter rolls and are attempting to vote on Election Day, you should vote by provisional ballot and call DRO for further advice.
Can I vote if I have a criminal record?
Yes. In Ohio, only people who are currently incarcerated for a felony aren't allowed to vote. That means you CAN vote if you are currently incarcerated for a misdemeanor or if you have a misdemeanor or felony conviction on your record, even if you are on probation or parole. There is one exception: People who have been convicted TWICE for violating Ohio's election laws are permanently barred from voting, but this situation is very rare.
If you have served time for a felony conviction, you do have to register to vote again once you are released. If you aren't sure if you are still registered, check here. You can find more information about voting with a criminal record and voting in jail in the ACLU Ohio Vote Center.
I want to vote in person, but I need a ride to the polls. Can I get some help with transportation?
Yes, you do have some options if you need help with transportation to the polls.
Talk to your most reliable family members, friends, caregivers and advocates about taking you to vote early or on Election Day. Make a plan in advance!
Your Center for Independent Living (CIL) may have resources. Look up your local CIL here.
The Democratic and Republican parties will often provide transportation for voters:
If you really aren't sure how you will get to the polls, you may want to consider voting by mail. Just make sure your absentee ballot is postmarked on or before the day before the Election or it is dropped off by you or your family member to your county board of elections in person before polls close at 7:30 p.m. on Election Day.
Need more help?
Disability Rights Ohio will operate our Voter Hotline at 800-282-9181 from 6:30 a.m. to 7:30 p.m. on Election Day, Nov 5th 2019. Our advocates and attorneys will be ready to answer your voting-related questions or provide help if your voting rights are being violated. Until then, you can always contact our intake department.
Make a Donation
Please give. To the best of your ability.