New guide helps advocates serve crime victims with disabilities
September 11, 2018 by Guest Writer Liz Poprocki / victims of crime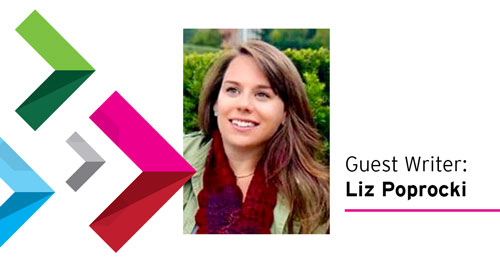 Violent crime is unfortunately a terrifying reality for one in five crime victims with a disability. According to the Bureau of Justice Statistics, between 2009 and 2015 the rate of violent victimization against persons with disabilities was 2.5 times higher than the rate for persons without disabilities. Serious violent crimes, such as sexual assault and aggravated assault, occurred against people with disabilities at a rate three times higher than persons without disabilities. Assault occurred at a rate more than twice the rate than persons without disabilities. (BJS, Crime against Persons with Disabilities, 2009-2015 Statistical Tables Summary)
For various reasons, these crimes go unreported and unresolved. Even though we have sufficient knowledge that sexual abuse, physical assault, neglect, and exploitation happen on a regular basis against persons with disabilities, there are major gaps within our advocacy and criminal justice systems that add to their injustice. The stigma against persons with disabilities may cause professionals to see them as unreliable sources or that their disabilities are to blame for the crimes that happened against them. Due to the lack of training, professionals may also underestimate the need for accommodating services. Such accommodating services may include effective communication, use of sensory items in the courtroom or interviews, inclusion of interpreters in all proceedings, and accessible programming whether in the office or in the community.
The Ohio Victim Witness Association (OVWA) and Crime Victim Services of Allen and Putnam Counties (CVS) set out to develop this new publication, "Serving Survivors with Disabilities: An Advocate's Guide," in 2017 after some discussions with advocates, persons with disabilities and our own professional experience in the field. We saw a need to give providers a practical guide that would help them serve survivors with disabilities in a trauma-responsive way while designing their programming and work environment to be more inclusive.
After much conversation, OVWA and CVS partnered with Disability Rights Ohio, Adult Protective Services, the Ohio Department of Developmental Disabilities, Deaf World Against Violence Everywhere, the Child Advocacy Center of West Central Ohio, the Ohio Network of Children's Advocacy Centers, and the Ohio Crime Victim Justice Center to proudly bring you this publication. This publication is the first of its kind in Ohio to bring all crime and disability-related concerns into one place for easy application in the field.
We encourage crime victim advocates of all backgrounds to use this guide to help crime victim advocates across the state of Ohio, in a more inclusive manner. The guide highlights the following areas:
Barriers to Reporting
Identity-First Language vs. Person-First Language
Physical Accessibility and Accommodations under the ADA
Service Animals and Assistive Technology
Effective Communication
Marsy's Law
Considerations for Accessible Services
Mandatory Reporting
Organizational Attitudinal Accessibility
Foreign National Victims of Crime
Visit OVWA and CVS at upcoming statewide events to grab a hard copy or simply download the PDF.
OVWA and CVS encourage all providers to consider themselves advocates for persons with disabilities and find that this publication pertains to many different professions. We hope that Ohioans can use this tool when working with victims in the community, in their agencies, and when designing inclusive programming. OVWA and CVS welcome requests for technical assistance and training related to this publication. For more information, please contact OVWA at info@ovwa.org or text and call at 614-787-9000.
Liz Poprocki, MA, RAAS, CA
Executive Director, OVWA
Ohio Victim Witness Association (OVWA) is a statewide private, non-profit organization whose mission is to promote safety, healing, justice, and financial recovery for Ohio crime victims through meaningful rights and quality services. OVWA provides training, technical assistance, public policy updates, and best practices to Ohio's crime victim advocates. Learn more at www.ovwa.org.
Crime Victim Services of Allen and Putnam Counties (CVS) is a private, non-profit organization whose mission is to help victims prevail over the trauma of their victimization by assisting and advocating for safety, healing, justice and restitution. CVS provides services to victims of domestic violence and sexual assault through rape crisis services in 9 counties and human trafficking services in 16 counties. Learn more at www.crimevictimservices.org
Make a Donation
Please give. To the best of your ability.