A thief stole his car - with his wheelchair inside. We helped him find a way forward. #AdvocacyMatters
April 7, 2017 / #AdvocacyMatters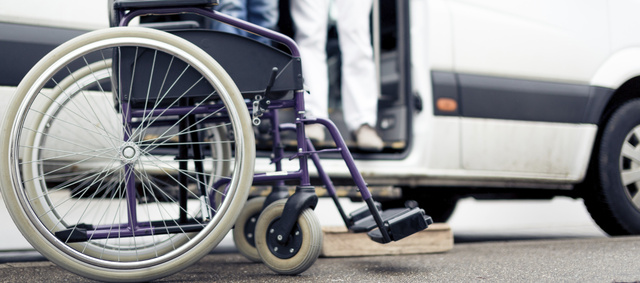 On a cold January day, "Mitch" started his car to let it warm up, with his wheelchair inside. Someone stole it.

His insurance company agreed to pay him the value of the car if he provided a copy of the police report first. Without his wheelchair, Mitch couldn't get to the police station to get one. He called DRO to get help through our Victims of Crime Advocacy (VOCA) program.

Our VOCA attorney went to the police station to get the police report and sent it to the insurance company. Police were able to recover his stolen car, and the attorney negotiated with the Columbus Police and the tow yard to get it back to him. Unfortunately, the wheelchair was not located, and Mitch had to get a replacement.

Because he no longer felt safe, Mitch decided he wanted to move to a lower crime area, and DRO provided him with HUD information. He also wanted license plates showing a wheelchair to deter theft, and DRO helped him find an accessible BMV location.

Crime victims with disabilities face discrimination every day in every phase of the Ohio criminal justice system. DRO's VOCA program works to make sure people know their rights, have access to hearings, and get effective communication with law enforcement, prosecutors and courts.
April 2-8 is National Crime Victims' Rights Week
Make a Donation
Please give. To the best of your ability.