A veteran was at risk of losing her support dog. We stepped in to help. #AdvocacyMatters
February 22, 2019 / #AdvocacyMatters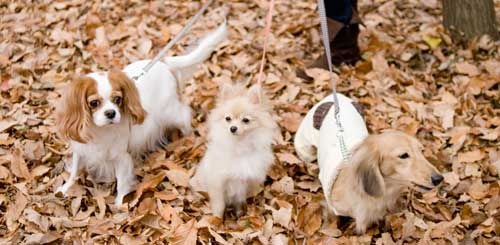 Claire, a veteran diagnosed with PTSD, has three support dogs that help her manage the symptoms of her disability. However, her Homeowners Association (HOA) accused her of violating their two pet policy. Concerned that she would be forced to give up of one of the support animals she relies on, Claire reached out to DRO for help.
A DRO attorney worked with Claire to prepare her for a hearing with the HOA. With DRO's guidance, she provided documentation from her doctor and asked for a reasonable modification of the HOA's restrictions, based on the fact that her three dogs are support animals rather than simply pets. She was granted this modification temporarily but was told that the board was still working on a final decision.
When Claire hadn't received the final decision after a few weeks, a DRO attorney emailed the HOA's attorney and confirmed that a modification had been permanently granted. Claire is thrilled that the issue was resolved and that she can keep all three of her support animals.
For more information about your rights in situations like Claire's, check out our Housing Accommodations and Modifications for People with Disabilities resource in our Self-Advocacy Resource Center.
Make a Donation
Please give. To the best of your ability.