#AdvocacyMatters: Another Year of Differences Made
July 24, 2020 / #AdvocacyMatters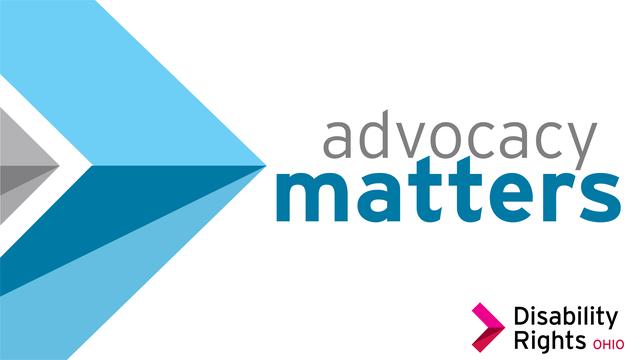 The strength of an organization lies in its results, and 2019 was a historic year for Disability Rights Ohio and the communities we serve. Through advocacy, assistance, and action our work made it possible for more Ohioans to live, work, learn, and go where they wanted.
As the COVID-19 pandemic began reaching our state, we were finalizing our plans to share these incredible stories with you. That work was paused so that we could refocus our efforts on protecting rights and advocating for all Ohioans with disabilities in the midst of a global health crisis. With new policies, procedures, and protections in place for our DRO team and the clients we serve, it's important that we take the time to reflect back on all that was accomplished last year.
Thousands of lives have been touched by our work. From the 2,500 people who received the support and services they desperately needed through working with our short-term assistance team to the more than 500 students and families who now have access to the free and appropriate public education to which they are entitled, DRO remained steadfast in our mission of creating communities of inclusion across our state.
We invite you to read our 2019 Annual Report and learn about all that was accomplished last year. While 2020 has presented many unexpected challenges so far, we will never lose sight of the principles that guide us. Until we find ourselves in a truly equal society, we'll keep working year after year… because #AdvocacyMatters.
Make a Donation
Please give. To the best of your ability.