#AdvocacyMatters: Bringing Abuses to Light
June 26, 2020 / #AdvocacyMatters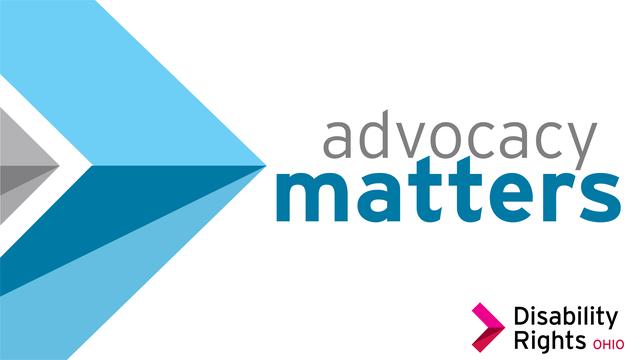 Earlier this week, we released the results of our nine-month investigation into Sequel Pomegranate, a residential treatment facility for children in Columbus. Our findings were shocking: Serious and systemic cases of abuse and neglect, violations of safety and treatment standards, inappropriate use of restraint, peer-to-peer bullying and staff intimidation, and overall infringement of civil rights. Without our ability to investigate complaints from within the facility, these issues may never have come to light.
We recently learned that the Ohio Department of Mental Health and Addiction Services has proposed a suspension of admissions and to revoke Pomegranate's residential treatment license. A hearing to determine these findings is expected to take place in July. We applaud this administrative action.
Beginning in June of last year, we began receiving troubling complaints of what was happening behind those locked doors. These complaints included abusive restraint techniques, lack of adequate nutrition, and reports of staff bullying the children… all together pointing towards deeply rooted problems within the facility's culture.
As Ohio's designated protection and advocacy system, we relied upon our investigative access authority to address these complaints. Our access authority, granted through federal law, allows us to enter facilities, review certain records, and speak privately with individuals who live there. We reviewed hundreds of pages of documents, interviewed dozens of children being treated at the facility, and performed multiple unannounced site visits. The evidence we uncovered made it clear: The complaints we were receiving from the facility were not isolated incidents.
Upon being questioned on the allegations of dozens of young children in his care, Sequel Pomegranate's CEO asked our DRO team if "we're just going to believe them [the children]?"
Among the many complaints against Sequel Pomegranate, perhaps one of the most troubling was placing children into mediation with their alleged abuser instead of honoring and protecting the children's rights to file grievances against the facility. Most of the children are in state custody and do not have families advocating for them. These children's voices have the right to be heard.
The responsibility entrusted to us to investigate situations like this isn't something we take lightly. Our team will work tirelessly to bring these abuses out of the shadows, because #AdvocacyMatters.
Make a Donation
Please give. To the best of your ability.