#AdvocacyMatters: Decoding Medicaid Managed Care
September 4, 2020 / #AdvocacyMatters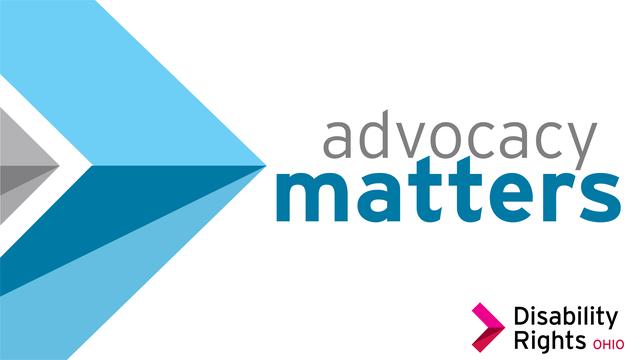 Aaron is a high-school junior sitting on the cusp of adulthood. Functionally non-verbal with Autism, Aaron requires some supports to live and learn comfortably in his community. Recently, his managed care provider allotted five hours a week of in-home care rather than the ten hours needed. Five hours quickly became zero after his family realized no one could provide staff for only 5 hours per week. On top of this, Aaron was refused an evaluation for Applied Behavior Analysis (ABA) therapy, a service that his parents believed he could benefit from significantly.
Navigating Ohio's managed care system for children is complex on its own, but his mother, Sophia, faced additional barriers since English is her second language. She became increasingly frustrated as she tackled the system on her own. Determined to advocate for her son, Sophia called DRO for help.
Soon after, a DRO attorney met with Sofia to parse out why Aaron didn't have access to the supports he needed. DRO's attorney eventually found that Aaron's managed care plan needed new documentation of Aaron's behaviors. Alongside Sofia and Aaron's providers, the attorney worked to submit documentation as required, including a new prior authorization request for ABA therapy. Finally, Aaron was granted the ABA therapy and in-home care he needed.
Much like parents, managed care providers can have trouble working through the complex Medicaid managed care system. To help demystify eligibility, prior authorization, and more, DRO teamed up with ABLE's Medical-Legal Partnership for Children to create a publication that helps providers navigate Ohio's Medicaid managed care system for children.
If you find yourself feeling frustrated like Sophia, reach out to DRO to see if we can help. Through education and advocacy, DRO helps families and professionals alike understand Medicaid managed care, because we believe that #AdvocacyMatters.
Make a Donation
Please give. To the best of your ability.