#AdvocacyMatters: Growing Our Impact
August 14, 2020 / #AdvocacyMatters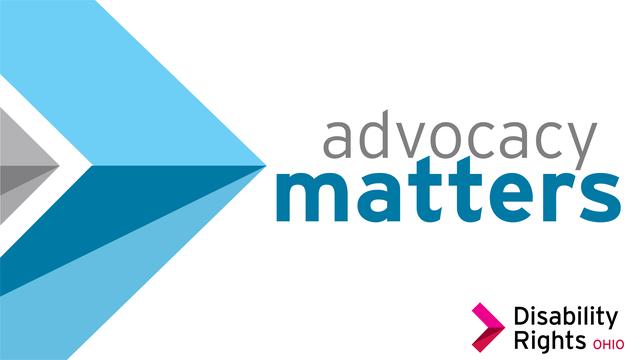 If these last few months have taught us anything, it's that standing still can easily get you left behind. In the midst of a global pandemic, we learned to adjust. As our offices sat dark and we adjusted to working from home, our team created plans to monitor facilities remotely… protecting thousands of Ohioans in nursing homes without the risk of in-person visits. We worked with stakeholders and the Ohio Department of Health to develop guidelines so that care isn't rationed away from people with disabilities. There was no playbook to follow. The only way to continue our work was to adapt.
And with that, we paused. Reflected. Focused. We saw firsthand what could be accomplished by our dynamic team. We committed to harnessing all that as a way to amplify our work.
This week, we began announcing some exciting changes within our organization. In our commitment to increase our effectiveness in both advocating for and empowering Ohioans with disabilities, we are proud to have named Kevin Truitt as Legal Advocacy Director and Jordan Ballinger as Policy Director. These two team members will work in concert with other newly-created positions, including Communications and Outreach Director, Director of Program Administration and General Counsel, and Associate Advocacy Director, to maximize our impact across the state.
It's often said that challenges create champions. The hardships we've seen in our clients' experiences, our communities, and our own homes over the last 6 months haven't deterred us. We're sharper, more focused, and better prepared than ever, and we won't stop fighting until our vision of a truly equal society is realized. Especially in times of hardship, #AdvocacyMatters.
Make a Donation
Please give. To the best of your ability.