#AdvocacyMatters: Listening, Learning, Adjusting
October 2, 2020 / #AdvocacyMatters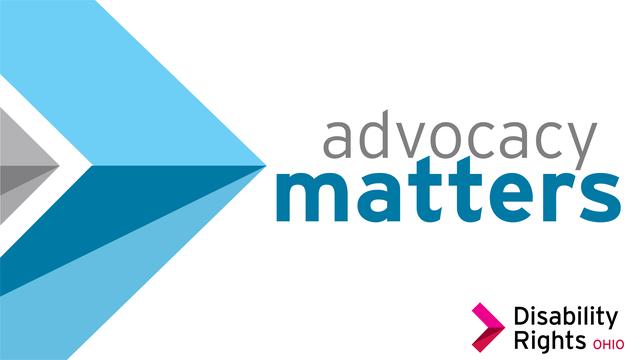 Our work doesn't exist in a vacuum. Every day that goes by brings with it new challenges and new obstacles for Ohioans with disabilities. Our commitment to the communities we serve is simple: We will not remain static. The arc of our work must always rise to meet these issues head-on.
This week, we officially launched our fiscal year 2021 priorities: A comprehensive roadmap of issues and expectations that will guide our work ahead. These priorities aren't set within the walls of our offices or the brains of our leaders. Rather, we engaged directly with our communities and clients to learn about their needs and the challenges they're facing in this post-pandemic world.
Earlier this summer we began surveying people statewide to learn more about the problems they face and the unique challenges posed on their lives by COVID-19. This data was used to directly shape our work in the coming year.
We've committed to supporting Ohioans with a disability in exercising their right to vote in the pivotal upcoming election in a way that works for them. We've committed to increase our advocacy for those whose services are disrupted amid the ongoing pandemic. We've committed to evaluate the impact of systemic racism on people of color with disabilities when seeking healthcare or other services. We've committed to assisting parents and students navigate their educational and support services throughout this very unconventional school year.
Perhaps most importantly, we've committed to listening: Listening to our communities, listening to our clients, and listening to our allies. We are striving to understand and adapt to these challenges in real time as the most effective way to move our vision towards reality. It won't be long before we're evaluating and surveying again to create our next priority roadmap. We won't stop listening, learning, and adjusting, because #AdvocacyMatters.
Make a Donation
Please give. To the best of your ability.