#AdvocacyMatters: Plan Your Vote
September 18, 2020 / #AdvocacyMatters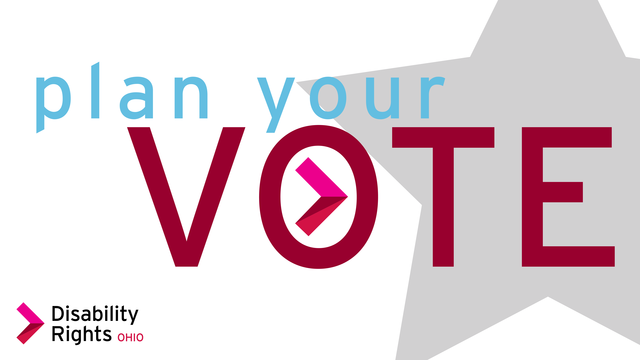 Less than seven weeks from now we'll experience what's sure to be the most unique election of our lifetimes. Some will don a mask and vote in-person at their polling place, and some may have already voted early in-person at their local board of election. For many Ohioans – especially those with disabilities – the option to safely vote absentee is likely to play a bigger role in this election than ever before.
Today, we are very excited to formally launch our new PLAN YOUR VOTE series. This new resource will help you plan every step of your vote, from registering and requesting an absentee ballot to finding your polling place and securing a way to get there. We'll also explain the issues and races of interest to our communities, and help all voters make informed choices by comparing candidates' plans, promises, and records.
Equal access to the election process is central to our mission of fostering a society of inclusion. In supporting this, our lawyers and advocates will be working to educate individuals, communities, poll workers and boards of election about the voting rights of people with disabilities. We'll also be operating our Election Day hotline all day on November 3rd, helping voters solve any issues that arise.
We want to ensure that every voice is heard once the ballots are counted, and PLAN YOUR VOTE will help Ohioans across the state participate in this historic election. Your voice matters and we won't rest until we know you've been heard, because #AdvocacyMatters.
Make a Donation
Please give. To the best of your ability.