#AdvocacyMatters: Taking Action, Not Sides
October 9, 2020 / #AdvocacyMatters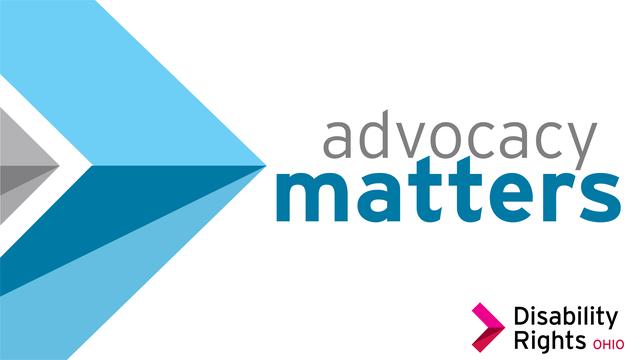 In less than a month, Ohioans from all backgrounds will finish casting their ballots for who they believe should be our next president. Through the haze of negative campaign ads and catchy one-liners, it can be difficult to figure out exactly where the candidates stand issues of importance to Ohioans with disabilities. Disability Rights Ohio is a non-partisan, non-profit organization that does not endorse or donate to any political campaign, candidate, or party. The soul of our work is rooted in empowering Ohioans with disabilities to make the best choices for themselves, and the responsibility of presenting fair and accurate information is not something we take lightly.
In the spirit of this mission, DRO has compiled a side-by-side candidate comparison on issues that impact people with disabilities. This resource features 15 different topics—covering everything from Medicaid to veterans and voting—with a brief description of each candidate's position. For both President Trump and Vice President Biden, each summary comes directly from either a campaign website, press release, or official document. Each and every source is linked both to encourage transparency and encourage further research.
In these increasingly partisan times, it can be difficult to see things without a political spin. Our guiding star in creating this comparison was to present factual, sourced information, allowing each member of our communities to make an informed decision when they cast their ballot.
Year-round, DRO's role is to educate voters on their rights, encourage civic participation, and provide unbiased resources. This year is no different, and DRO will continue to provide the information and resources necessary for all Ohioans to make informed decisions this Election Day. We take action, not sides… because #AdvocacyMatters.
Make a Donation
Please give. To the best of your ability.