#AdvocacyMatters: This Is It
October 30, 2020 / #AdvocacyMatters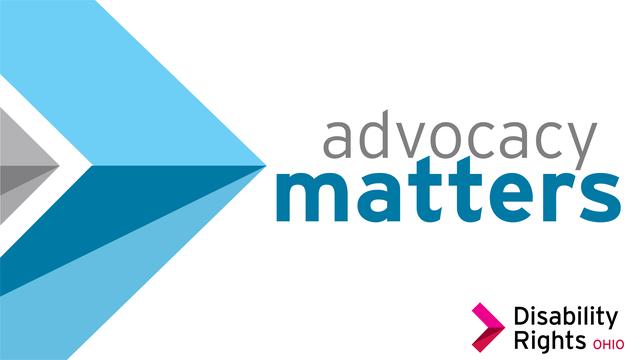 In just a few short days, polling places will open and close and votes will be counted. While it's clear we might not know the outcome for every race by nightfall on Tuesday, the advocacy efforts to get out the vote will be complete. Over the last few months, we've committed a great deal of our team's time and energy to ensuring each and every Ohioan with a disability has an opportunity to be heard in this election. From helping those in residential treatment facilities understand their voting options to educating all Ohioans about the myriad of opportunities available for them to cast a ballot, our hope is that our efforts will allow the communities we serve to be heard loud and clear as votes are tallied.
If you are registered but don't yet have a voting plan, please visit our special Plan Your Vote website to get started. Early Voting is available at your local Board of Elections today (Friday) until 7 p.m., Saturday from 8 a.m. until 4 p.m., Sunday from 1 p.m. until 5 p.m., and Monday from 8 a.m. until 2 p.m. Polling places will open at 6:30 a.m. on Tuesday and will remain open for all who are in line to vote until 7:30 p.m. You have many protected rights while casting your ballot, so please arm yourself with this knowledge before you head out to vote. The option of voting curbside – either while early voting at your Board of Elections or voting in-person on Election Day – is also available statewide. You can learn more about that here and here.
No matter how you plan to vote, know that DRO will continue working through Election day and beyond to ensure Ohioans with disabilities are able to participate equally in our electoral process. Our Voter Hotline will be available from 6:30 a.m. to 7:30 p.m. on Election Day at 614-466-7264 or 1-800-282-9181 (toll-free). It's important all voices from across our communities are heard and all ballots are counted, because #AdvocacyMatters.
Make a Donation
Please give. To the best of your ability.