An incorrectly reported incident left him without job coaching services. We helped him get back to work with the supports he needs. #AdvocacyMatters
May 18, 2018 / #AdvocacyMatters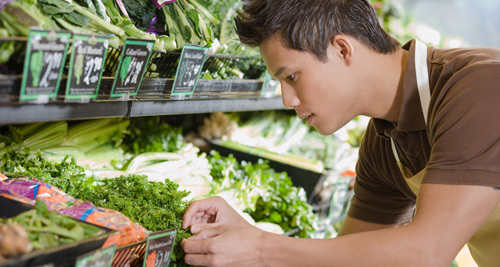 Jacob was looking for a new job in the community through the Job Club at his county board of developmental disabilities. Though his autism can make it difficult for him to understand social situations, at 20 years old, he is familiar with what it takes to hold long-term jobs in the community. He'd never had an incident at his previous jobs. That changed after he attended a job prep outing to the local mall with other members of his club. A week after this outing, Jacob's parents, Lisa and Henry, received notice that his participation in the program had been terminated. A staff member reported that a conversation she'd had with Jacob made her believe he was a "behavior risk." His parents felt certain someone needed to investigate what had happened because the conversation didn't sound like Jacob. They contacted DRO for advice before a scheduled meeting with county board staff.
A DRO advocate explained the family's appeal rights and the failure of both the staff member and the county board to follow the rules on written notification and provide timely notices. Due to these violations, Jacob was never given time to file an appeal, during which Jacob would have been able to keep his services. She also advised them that Jacob would be eligible for further services from Opportunities for Ohioans with Disabilities (OOD), the state vocational rehabilitation agency. They chose to open a case with OOD while continuing to pursue their complaint with the county board.
After the scheduled meeting, where it became clear that the staff member's story did not match up with what had happened, the county board insisted that Jacob go through a state hearing process before his services could be reinstated. The hearing officer ultimately found that Jacob posed no risk to the community and that he should be given job coaching at his new position at Wal-Mart, where he was recently hired after seeking employment on his own. The DRO advocate informed OOD of the decision, and they have agreed to provide Jacob with the job coaching services he needs to be successful.
People with disabilities often face employment discrimination, even from agencies designed to help them find work. Disability Rights Ohio can help. Find more information about employment programs and resources in our Self-Advocacy Resource Center.
Make a Donation
Please give. To the best of your ability.