Gabe went from struggling to all As and Bs, with help from DRO. #AdvocacyMatters
April 12, 2019 / #AdvocacyMatters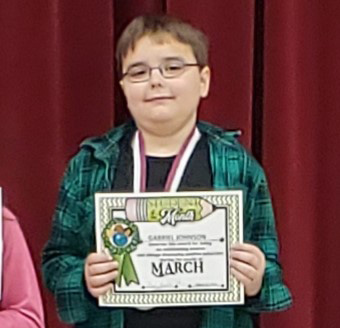 When Gabe started second grade, he was really struggling in school. He was getting speech therapy, but his mother knew he was not progressing academically like he should. She asked the school to provide additional services, but they refused. She then requested a re-evaluation for Gabe, which was also refused. Frustrated, she pulled him out of school and enrolled him in an online school program. His teachers there indicated that he was behind in reading, writing, math, and speech and language, and his mom worried that she was not able to give him the support he needed at home. So when Gabe started third grade, she called Disability Rights Ohio for help in getting him re-enrolled in his home district with the services he needed.

A DRO attorney worked with Gabe's mom to help her request and advocate for Gabe to be evaluated more thoroughly, and the school reluctantly agreed. When the results of that evaluation uncovered a learning disability, our attorney helped the team create a much more robust IEP with goals in reading, writing, language, articulation and fine motor skills. Now that he has the right services and supports in place, he has started to thrive. He earned all As and Bs on his report card, was named Student of the Month for March in his third-grade classroom and received an award for perseverance. His mom is so thrilled that he is doing so much better and enjoying school again.

Navigating special education services can be hard. If you need help, contact DRO and be sure to check out our Special Education page for lots of great resources.
Make a Donation
Please give. To the best of your ability.