He needed surgery to keep his job. We helped him get assistance to pay for it. #AdvocacyMatters
June 21, 2019 / #AdvocacyMatters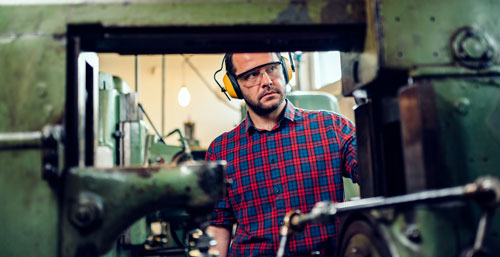 Daniel was happy to start his new job on an assembly line. One month later, his cataracts caused him to miss the holes for the nails he was inserting. He was written up and told unofficially that if he couldn't see, he would be let go.
Daniel reached out to Opportunities for Ohioans with Disabilities (OOD) for help paying for cataract surgery. OOD is the state agency that provides vocational rehabilitation (VR) to people with disabilities to help them get and keep jobs. Because Daniel had private insurance, he was originally denied. However, his insurance required a large deductible up front. Daniel was unable to pay that deductible, which put off the surgery and jeopardized his job.
Daniel's daughter advised him to seek assistance from DRO in appealing the denial. A DRO advocate argued that Ohio's laws did allow OOD to cover the surgery because the delay in surgery significantly impeded progress toward achieving Daniel's Individualized Plan of Employment (IPE) outcome.
After verifying that he hadn't met his deductible, OOD agreed to pay for the surgery. Daniel withdrew his appeal, and he's now looking forward to having his eyesight restored later this summer.
Under our Client Assistance Program (CAP), DRO advocates for and protects the rights of people with disabilities who are receiving services from OOD. Read more about the CAP in our Self-Advocacy Resource Center.
Make a Donation
Please give. To the best of your ability.