He wanted to live with his family. We made sure he kept the funding to do so. #AdvocacyMatters
June 28, 2019 / #AdvocacyMatters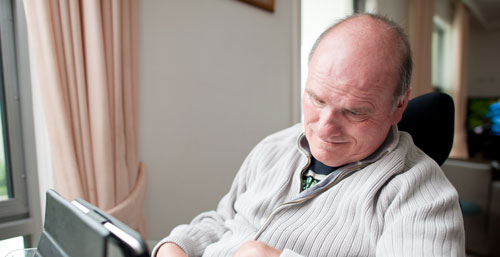 Nicholas was excited when he received an Individual Options (IO) waiver so he could live in his community with his brother and sister-in-law.

But then he and his family had difficulties finding service providers that could give him the 24/7 care he needed. When his county's Board of Developmental Disabilities reviewed his case for the following year, they cut Nicholas' services because he hadn't used all of the funding they'd given him.

Nicholas' sister-in-law reached out to Disability Rights Ohio for support as she appealed this decision. A DRO attorney reviewed her legal documents, researched applicable law, and provided advice to help her prepare for and advocate at the hearing.

Ultimately, the hearing officer found that an Individual Service Plan should be based on need, not availability of service providers. The hearing officer also stated that the DD Board should support Nicholas in finding providers.

Now Nicholas, his family and his DD Board are preparing to work together on a new plan to ensure he has what he needs to stay in his home and enjoy his community.

If you need help navigating Medicaid issues, contact us and find additional resources on the Medicaid page of our Self-Advocacy Resource Center.
Make a Donation
Please give. To the best of your ability.