He was worried about the conditions of his facility. Our advocacy ensured a more sanitary environment. #AdvocacyMatters
January 25, 2019 / #AdvocacyMatters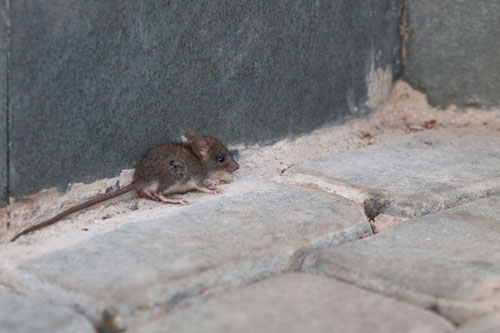 Will lives in a state correctional facility in a unit that treats residents with mental illness. He grew concerned about the conditions of his unit when he saw mice, insects and what he thought to be black mold in the facility. Worried about his health and the health of his fellow residents, Will reached out to Disability Rights Ohio.
A DRO attorney heard Will's concerns and remembered that there had been a problem with mice in the unit a couple of years ago during a previous monitoring visit. Will's letter indicated that the problem still had not been fixed. Based on this continued health hazard, DRO's attorney contacted the Ohio Department of Rehabilitation and Correction and told them about Will's concerns.
In response, facility staff investigated Will's claims and acknowledged the rodent problem. They also scheduled repairs to a water damaged area in the unit that might have been the source of Will's concern about black mold. To address the mice and insect claim, staff hired exterminators and took action to prevent the issue from arising again in the future. Thanks to Will's concern and DRO's intervention, residents no longer have to worry about living in unsanitary conditions.
There is a significant intersection between the behavioral health and criminal justice systems. Visit our Self-Advocacy Resource Center to find resources for individuals with disabilities and mental illnesses in prisons and jails.
Make a Donation
Please give. To the best of your ability.