Her baby was taken from her because of her disability. We filed a brief in support of her right to parent. #AdvocacyMatters
May 3, 2019 / #AdvocacyMatters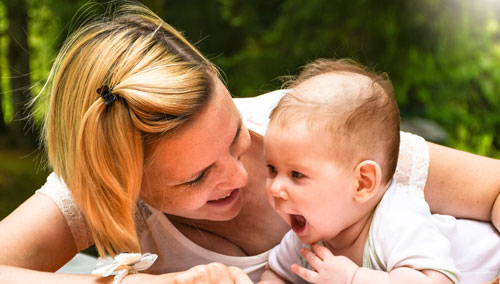 Jenna, an independent woman with an intellectual disability, was excited about being a new mother following the birth of her baby daughter. However, while still in the hospital recovering from the delivery, child protective services removed the baby from Jenna's custody and placed her with a foster family. Jenna got only short, supervised visits with her because the child protection system deemed her incapable of parenting due to her disability. After more than a year of delays in the court system and without any evidence or accusations of maltreatment, the magistrate decided that CPS should maintain custody of Jenna's daughter. Jenna's Services and Supports Administrator reached out to DRO for help.

DRO recognized the tremendous stakes involved when the government infringes on a fundamental civil right -- the right to parent your own child without interference. Working with Jenna's court-appointed attorney, DRO drafted an amicus brief to inform the court of the unique issues involved when a parent has a disability. The DRO brief documents the implicit bias and unfair treatment parents with disabilities face once they are involved in child protection systems. It also reminds the court that federal anti-discrimination laws, such as Section 504 and the ADA, say that child welfare proceedings and services cannot discriminate against parents based on their disability.

As Jenna continues to fight to get her daughter back, DRO will support her fundamental right to parent her child and fight to dispel the false assumptions against parents with disabilities.
Make a Donation
Please give. To the best of your ability.