Her guardian wasn't listening. We raised her voice. #AdvocacyMatters
August 2, 2019 / #AdvocacyMatters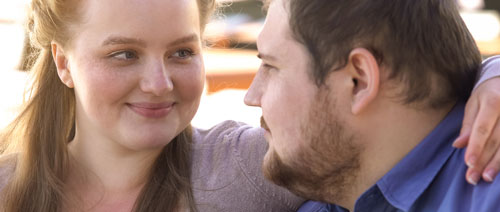 Megan lived independently with her boyfriend of six years and received regular visits from her guardian. One day, the guardian thought she saw a "crack pipe" in the couple's apartment and ordered Megan to take a drug test.
The drug test came back negative for illicit drugs. However, it did show the painkillers Megan's mother had given her when she sprained her ankle. Megan didn't know they were prescription only. Megan's guardian decided to ask the county Board of Developmental Disabilities to reassess Megan's living situation and care plan without consulting her first.
The county board's Services and Support Administrator felt that the guardian was on the verge of upending Megan's life and contacted Disability Rights Ohio for help. Megan was very clear about what she wanted: to continue living with her boyfriend and to have a new guardian who included her in decisions. A DRO advocate attended meetings with Megan and advocated for slowing down and not making changes that she didn't want and weren't necessary for her safety.
After these meetings, the agency and DD board gave Megan exactly what she requested. She still lives with her boyfriend, continues to be drug free, and is happy that "things are like they used to be."
Find more information about guardianship in our Self-Advocacy Resource Center.
Make a Donation
Please give. To the best of your ability.