Her health was at risk in the heat. Our call to her property manager helped her cool off. #AdvocacyMatters
September 21, 2018 / #AdvocacyMatters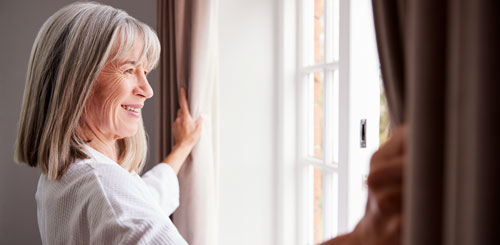 Last year, Margie's condo association put a fresh coat of paint on the outside of all the units in her complex. In the process, they inadvertently painted her windows shut. This wasn't a problem until this summer, when Margie's air conditioning system stopped working and she couldn't open her windows to cool off her home. She asked her property manager for help, since her disability makes it impossible for her to climb a ladder. He told her to deal with the problem herself. With no money to fix her AC and no way to get her windows open, she called Disability Rights Ohio for help.

A DRO attorney gave Margie information about how to contact Senior Options for help with repairing her AC. The attorney also contacted the property manager directly, explaining his obligation to fix Margie's windows and underscoring the negative effect the heat was having on her health and disability. Within a few days, Margie's was excited to report that her windows were once again open to the breeze, and she was feeling much more comfortable.

People with disabilities have a right to ask for a housing accommodation to give them equal opportunity to enjoy their home. Read more in our resource, Housing Accommodations and Modifications for People with Disabilities.
Make a Donation
Please give. To the best of your ability.