Her nursing services were threatened by a change to her waiver. We helped her maintain the care she needs. #AdvocacyMatters
October 5, 2017 / #AdvocacyMatters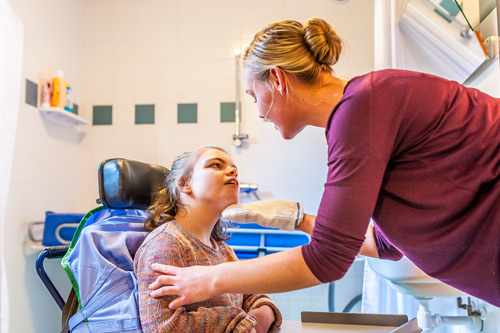 Thanks to a Medicaid waiver, Mimi had been receiving nursing services to help with her feeding tube, medications and walking assistance for years. She is also nonverbal. When the state decided to eliminate the waiver she'd been on and transition her to a different one, they also notified her that she'd be losing her nursing services. Her father was very concerned that this change put Mimi's health and safety at risk, so he called Disability Rights Ohio to ask for help with challenging the decision.

A DRO attorney provided him information about the Medicaid state hearings and administrative appeals process and advised him through each step. Eventually, Mimi's nursing services were reinstated, and she is now able to receive the care she needs to live safely at home in her community.

Find answers to your frequently asked questions about state hearings and administrative appeals in DRO's Resource Center.
Make a Donation
Please give. To the best of your ability.