She called because they wanted to vote. We helped her clear the way. #AdvocacyMatters
June 1, 2018 / #AdvocacyMatters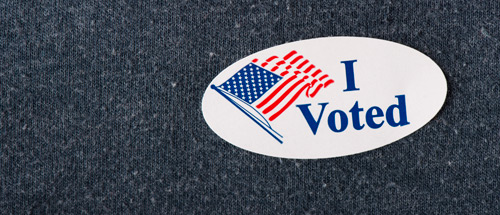 The call came in to DRO's voter hotline at about 2:15 p.m. on Primary Election Day, May 8. A staff person at a psychiatric hospital had four patients who wanted to vote but couldn't go to their polling location because they were hospitalized. DRO had done voting rights trainings at the hospital, so the staff member knew that the patients had the right to vote, and she called us to help her through the process.

DRO staff told her what forms to use to request absentee ballots and let her know that she needed to submit them to the proper boards of elections quickly - before 3 p.m. The hospital staff member successfully faxed and emailed the forms and made sure the boards of elections knew that DRO had advised her. Later, she told us that all four people had received absentee ballots and were able to vote.

Under our federal Protection & Advocacy for Voting Access grant, DRO travels the state to educate people with disabilities about their voting rights. To find more information on voting rights, check out the Voting page of our Self-Advocacy Resource Center.
Make a Donation
Please give. To the best of your ability.