She needed a different vehicle to take her to medical appointments. We got her rolling. #AdvocacyMatters
April 20, 2018 / #AdvocacyMatters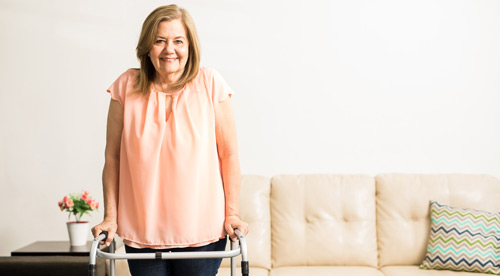 Betty was getting transportation services for medical appointments through her Area Agency on Aging. The transportation company was sending a minivan to pick her up, but she found that it was too hard for her to climb in and out of such a high vehicle. She requested either a car or a vehicle with a lift instead. The company told Betty that their rules would not allow her to use those vehicles unless she was in a wheelchair. This was frustrating because she knew her doctor wanted her to continue to use a walker so her legs wouldn't weaken from not using her muscles. Unsure what to do, she called DRO for help.

A DRO attorney contacted the Area Agency on Aging to ask for an accommodation. The attorney explained that Betty should not need to use a wheelchair to get the services she needed, since she is able to walk. The agency contacted the transportation company, and they are now sending cars to pick her up for her appointments. She has no more problems getting in and out of the vehicle on her own. She feels certain that the issue got resolved quickly because of DRO's help.

Transportation is one of the most critical needs for people with disabilities. Find out more about how to advocate for your transportation needs in our Self-Advocacy Resource Center.
Make a Donation
Please give. To the best of your ability.