She needed a fence to keep her safe outside. We got her the green light to build it. #AdvocacyMatters
April 30, 2018 / #AdvocacyMatters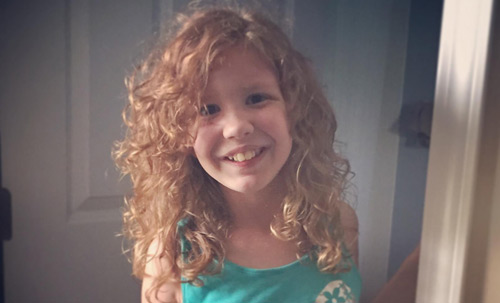 Ava and her family live in a nice neighborhood in Central Ohio. Ava has autism and Dup15q Syndrome, and in the past she has run away from her home, which caused her mom, Laura, to worry that she could get hurt. Her Medicaid waiver offered to pay to have a fence put in their backyard, so Ava would have a secure place to be outside. Contractors got just one side of the fence up before the family's Homeowners' Association told them it violated the rules. Laura and her family had already delayed taking them on for over a year because she knew how rigid the Association and neighbors were about those rules. Anxious about what to do, she called DRO, and at that time, a DRO attorney explained her right under the Fair Housing Act to request a reasonable accommodation and how to go about it. Equipped with that information, she was able to get the Homeowners' Association to agree to install the fence if it is taken down if they move in the future. However, they never sent her the documents she needed to finalize the plan. Seventy-eight days later, the fence still had not been installed, and Medicaid had informed Laura that she had to spend the money for the fence or risk losing it. Frantic, she called DRO for help again.

The DRO attorney contacted the attorney at the Homeowners' Association, who agreed that Laura did have the right to build the fence. Beyond that, because the board had failed to approve or deny her request within 30 days, the request had to be approved by default, according to their own bylaws. The fence has now been built, and Laura is deeply grateful to be able to keep Ava safe.
"DRO gave us the guidance, courage, and support when we needed it most," she says. "When we felt alone and afraid, we knew they had our backs."
The Fair Housing Act protects people with disabilities from housing discrimination. Read more in our resource, Housing Accommodations and Modifications for People with Disabilities.
#AdvocacyMatters
Make a Donation
Please give. To the best of your ability.