She needed a reasonable accommodation to get to work. Our advice kept her on the job. #AdvocacyMatters
July 6, 2018 / #AdvocacyMatters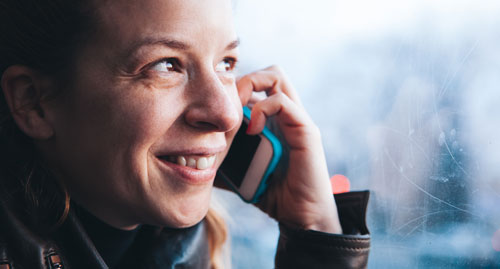 Rebecca liked her job at a nearby nursing home, but her transportation arrangement was very stressful. Although she lived just three miles from her work place, her service provider required her to be picked up 90 minutes in advance and even transfer to a different bus along the way. This put a lot of strain on Rebecca's ability to be ready on time and to make it to her Sabbath services on Friday nights. After her mom successfully advocated for a different transportation service that took her to work more directly, Rebecca received a notice: her employment service agency would no longer allow people to use outside vendors for transportation. If she did not comply, she would lose her job in a matter of weeks. Very concerned, Rebecca's mom called DRO.

A DRO attorney advised her mom about making a written request for a reasonable accommodation, sending her some language to use in the letter. With DRO's help, the request was granted. Rebecca has been able to keep her travel arrangement and, more importantly, can continue to be a part of her community by keeping a job she enjoys so much and joining in her religious services.

Employers have responsibilities to employees with disabilities under state and federal law. Read more in our publication Employment: Requesting Reasonable Accommodations at Work, and on the Employment page of our Self-Advocacy Resource Center.
Make a Donation
Please give. To the best of your ability.