She needed OOD to cover tuition costs. We were there to help. #AdvocacyMatters
January 5, 2018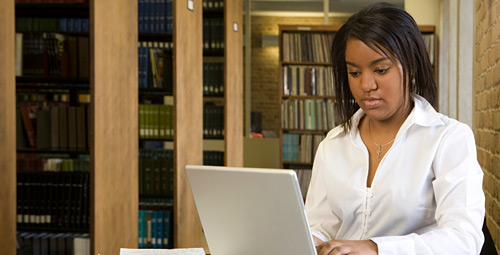 Monisha wants to be a computer hardware engineer, and she's been working with Opportunities for Ohioans with Disabilities (OOD) to achieve that goal. OOD provides services - including educational services - to individuals with physical or mental disabilities who need help to qualify for, find or keep a job. Because she's Deaf, American Sign Language is Monisha's first language, and understanding written English can be a challenge for her. She thought OOD had agreed to pay her tuition, but when she received the paperwork outlining her school and employment plan, it seemed as though they were only going to cover $2,000 per semester. She knew that wouldn't be enough, so she filed an appeal and contacted Disability Rights Ohio. In the meantime, she had to take out student loans to cover her tuition costs.

A DRO Advocate represented her at an informal hearing, where it became clear that her language barrier had not been addressed, and OOD had not explained the process or their agreement to her very well. In fact, they'd planned to pay whatever her financial aid grant awards didn't cover, and the $2,000 was just an estimate of those costs. They also agreed pay the cost of her current semester, so she can get a refund on her student loans and continue on the path toward finding her dream job.

Apply for services from OOD on the agency's new website, oodworks.com. Find out how to file an appeal on an OOD decision in the Employment: Vocational Rehabilitation Services and Appeals resource in our Self-Advocacy Resource Center.
Make a Donation
Please give. To the best of your ability.