She needed our help to stay in school. Our advocacy made the difference. #AdvocacyMatters
November 30, 2018 / #AdvocacyMatters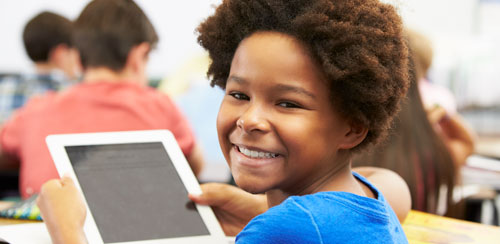 Yvonne was being bullied at school, and one day, she reached her breaking point. She went into the school bathroom and wrote a curse word - not a threat - in pencil on the wall. Administrators pulled her out of class and called the police, who arrested the sixth-grader and took her to the police station. The school informed Yvonne's mother that they were planning to press charges, suspend her for 10 days and recommend her for expulsion - an incredibly harsh punishment for her actions. Her mom called DRO for help with saving Yvonne's educational placement.

DRO attorneys attended a meeting with the school district to discuss Yvonne's expulsion recommendation and the services she was receiving for her disability. They worked with the school to get Yvonne placed on a behavior plan and evaluated for an individualized education program (IEP) - a step the school district had previously resisted because they said Yvonne was "too smart."
Now that she has the proper services and supports, Yvonne has been able to return to school. Though her criminal case is waiting full resolution, her mom says, "Her grades are up, she's in a girls' group at school, playing basketball for a recreational team and her school team, and just over all feeling so much better! I can't thank you guys enough!"

Find more resources about how to advocate for your child at school on the Special Education page of our Self-Advocacy Resource Center.
Make a Donation
Please give. To the best of your ability.