She was in the hospital and wanted to vote. Let her tell you how DRO helped. #AdvocacyMatters
November 16, 2018 / #AdvocacyMatters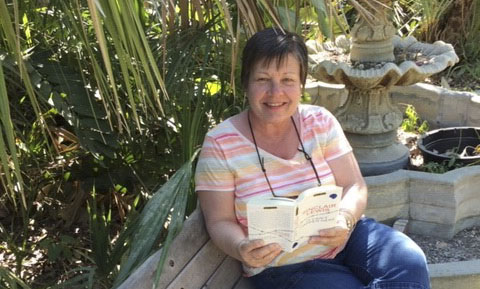 This week's #AdvocacyMatters story comes from Debbie Rudy-Lack, who called DRO's Voter Hotline on Election Day. Here's her story in her own words:
Last Monday I was admitted to the hospital, unexpectedly. I was told I would be there for at least two days. That meant I wouldn't be able to vote. As upset as I was about being in the hospital, I was even more upset that I wouldn't be able to vote. I haven't missed an election since my first presidential election in 1975. A colleague sent me a link to Disability Rights Ohio and I googled them. I found their phone number and called them the next day.

My first contact was DRO Attorney Kevin Truitt. I told him what was happening, and he took my contact info and said he would get back to me. Andy Brennan, another attorney at DRO, contacted me and explained to me what my rights were and how DRO could help. It was crunch time, as I had until 3 p.m. to get my paperwork filed with my Board of Elections. Andy spent the next eight hours helping me through the process, taking a detailed intake of what I was experiencing with regard to my health issue, helping me to file a form to get a ballot, talking to my county Board of Elections, the AG's office, conferring with his colleagues and, of course, several phone calls with me.

At approximately 8:20 p.m. on Election Day, two representatives from the Cuyahoga County Board of Elections came to my room and presented me with a ballot from the county in which I live. I was able to cast my ballot! There are several lessons to be learned from this experience: the first is that from now on, I will take the opportunity to vote early. Second, it's good to know that our right to vote is being protected by an organization and a group of people whose responsibility is to protect this basic American right for people with disabilities. Thank you Kevin, Andy and Disability Rights Ohio for protecting my right to vote, even when I couldn't get to the polls. I will be sharing this story and your work with everyone I can.
Need help like Debbie did? Contact us.
Make a Donation
Please give. To the best of your ability.