The absentee voting process was inaccessible. Our lawsuit gave voters with disabilities new options. #AdvocacyMatters
October 5, 2018 / #AdvocacyMatters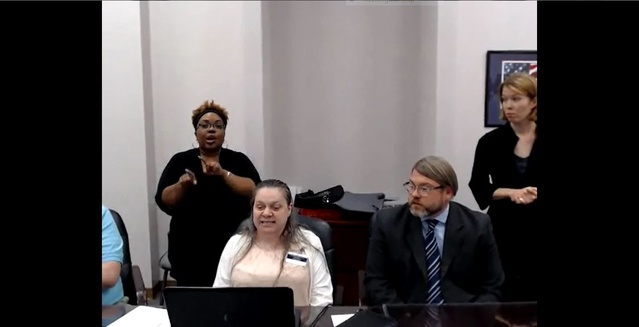 For many years, Ohio's absentee voting system was entirely paper-based. If you couldn't read text on a piece of paper or use a pen to write, you had no choice but to ask someone to help you fill out your absentee ballot - and trust that person to mark your ballot according to your wishes. This process undermined the right these voters have to cast a ballot privately and independently. So in 2015, Disability Rights Ohio filed a lawsuit, Hindel v. Husted, in an effort to push the state of Ohio to provide an accessible absentee voting process. And it worked.
Voters with vision impairments and other print disabilities can now request to use the state's new remote absentee ballot marking tool. On Thursday, DRO traveled to the Franklin County Board of Elections (BOE) with Shelbi Hindel, who lent her name to our lawsuit, to learn more about this exciting new process. Many thanks to Zach Manifold at the Franklin County BOE and Josh Perkins at Democracy Live for their help.
Watch the video on our Facebook page or our YouTube channel.
REMINDER: Tuesday is the last day to register to vote!
The deadline to register to vote in the November 6th General Election is Tuesday, October 9! You can register on paper or online and find many more details on our blog.
Make a Donation
Please give. To the best of your ability.