Things at her workplace were changing. We stepped in to help her maintain her routine. #AdvocacyMatters
February 1, 2019 / #AdvocacyMatters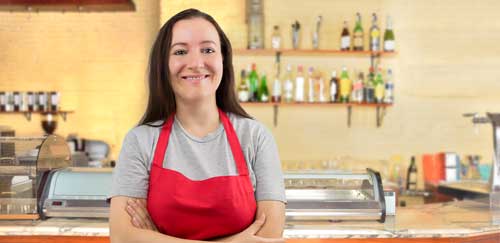 Jenny had worked two-hour shifts at a café for 16 years and with her own transportation arranged. However, when the café started operating independent of the county board of developmental disabilities, Jenny was told that she would have to work five-hour shifts and use the company's transportation instead. Knowing that even small changes in Jenny's routine could have negative effects due to her disability, Jenny and her mom contacted Disability Rights Ohio with the hope that we could help her maintain her current services.
A DRO advocate worked with Jenny, her mother and her county DD board to determine that Jenny should continue working only two-hour shifts, as she had for so long. DRO's advocate then reached out to the café's CEO via email. While the CEO was hesitant initially, he ultimately agreed to accommodate Jenny and allow her to continue with her normal hours and transportation.
Jenny's mother was elated to hear that her daughter's routine of 16 years would not be disrupted. Now, Jenny can continue working in a place she enjoys.
Employment issues can be tough to navigate for individuals with disabilities and their families. For more resources and information regarding individuals with disabilities in the workforce, check out the Employment page in our Self-Advocacy Resource Center.
Make a Donation
Please give. To the best of your ability.