We wanted to help the disability community track important legislation. So we created a new resource center. #AdvocacyMatters
January 12, 2018 / #AdvocacyMatters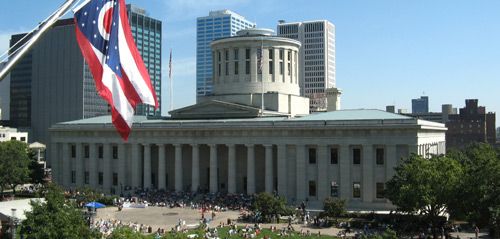 Part of protecting and advocating for people with disabilities in Ohio is tracking important legislation proposed at the Statehouse and in Washington, D.C. Disability Rights Ohio monitors dozens of pieces of legislation at any given time and maintains relationships with lawmakers to educate and inform them about how their proposals will affect people with disabilities. We know that many partners and self-advocates rely on us to help them stay informed on these issues. So this week, we have launched our new Legislative Resource Center, which provides information about the most critical proposals currently making their way through the legislative process. Each page provides a summary, names and links to the bill's sponsors, links to the bill's status and important dates, including any hearings that have been held or are scheduled.

We hope that this new resource will be a valuable asset to the disability community. Don't forget that our Self-Advocacy Resource Center is also available to provide important guidance and rights information about specific disability issues.
Make a Donation
Please give. To the best of your ability.