#AdvocacyMatters: A May Like No Other
May 29, 2020 / mental health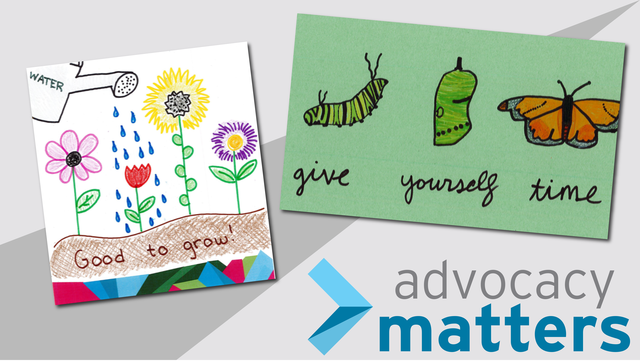 As Mental Health Awareness Month draws to a close, it's easy to feel we're leaving May with just as many questions as we began with. While we find ourselves in a world full of uncertainty, being aware of our mental health is more important now than ever.

Disability Rights Ohio spent May working on a project called Creating Kindness. DRO's team and their families created more than 800 pieces of positive, uplifting artwork to be displayed in facilities around the state. We sincerely hope these positive messages are making at least a small difference for those who find themselves isolated during these difficult times.

Throughout the COVID-19 shutdowns, we've adapted our monitoring of facilities to utilize video technology that allows us to remotely view conditions, ask about availability of protective equipment for staff, and speak privately with clients. To date, we've checked in on over 40 facilities, including state and private psychiatric facilities.

Our team has also worked to develop tools and information to help all Ohioans monitor, maintain, and improve mental health for themselves and their families. You can find all our COVID-19 related Mental Health Resources here.

We don't know when things will start getting back to normal, but that's okay. No matter what, Disability Rights Ohio will be working hard to protect and promote mental health for all Ohioans. We're all in this together, because #AdvocacyMatters.
Make a Donation
Please give. To the best of your ability.