Marcus hadn't been in school all year. We got him back on track. #AdvocacyMatters
June 29, 2018 / #AdvocacyMatters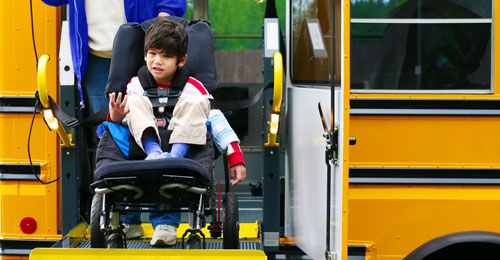 Marcus and his family had moved to a new school district over the summer, and his mother, Marie, went to his new school to register him. Marcus, who has ADHD, Spina Bifida, epilepsy and autism and uses a wheelchair, needs a lot of supports, and Marie felt the school wasn't very forthcoming about what she needed to provide to enroll him. After several months, he was still not enrolled, and she called DRO hoping for advice about getting Marcus' school records so she could homeschool him.

A DRO advocate got Marie's permission to contact the school directly. Administrators there were very responsive and agreed to set up an IEP meeting right away. The IEP meeting went very well, and the school even offered to provide compensatory education so Marcus could make up the time he'd missed. Both the school administrators and his mom agreed the best solution was to have Marcus back in class. By the end of the year, he was enrolled with all the services and supports he needs, ready to start learning again.

Navigating special education rights and services can be difficult for many families. You can find many resources to help on the Special Education page of our Self-Advocacy Resource Center.
Make a Donation
Please give. To the best of your ability.